Meet Your Stylists
When you walk into Marie Gabriel Couture, we want you to feel right at home and know that you're in the best of hands. Our team makes that easy! All the ladies at Marie Gabriel Couture are here, working with brides, because that's what we love to do.
We know how important your wedding day is, which is why all of our staff have been trained to be true bridal experts. Being a part of your wedding is an honor and we take that trust seriously! When you purchase your wedding dress from Marie Gabriel Couture, you become part of the family.
Owner
Years of bridal experience: ~30 years of manufacturing and bridal know-how
Guilty pleasure: Binge-watching Korean dramas
Can't live without...: Heels!
Random tidbit you wouldn't know about me: My first job was as a Stewardess!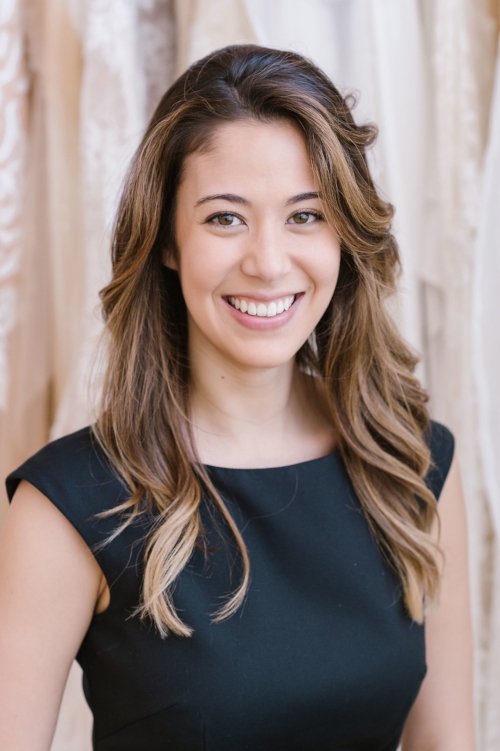 Marketing & Buyer & Stylist
Years of bridal experience: 10+ years
Favorite food: Italian & Korean... carbs!
Guilty pleasure: Coffee ice cream (Häagen Dazs)
Favorite designers: Amsale, Giuseppe Papini, and Monique Lhuillier
Bridal Stylist
Years of bridal experience: ~3 years
Favorite food: Chicken fried rice
Guilty pleasure: Chick flick marathons
Random tidbit: I've played violin for 15+ years!
Bridal Stylist
Years of bridal experience: ~3 years
Favorite movies: Billy Madison, Black Swan, Wedding Crashers
Guilty pleasure: Sour candy
Favorite designers: Hayley Paige (my wedding dress designer!)